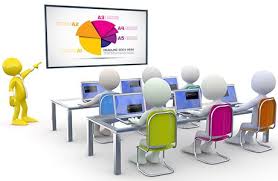 There was never any time when the interest in recycling and reusing things had been this high. Blame it on the environmental problems the planet is swamped with – the deteriorating environmental quality, diminishing resources and the climate change, to name a few.
If you find this as a mission and an opportunity for a business, teaching your readers some simple crafts they can do would be valuable. This kind of content can keep them coming back to your website. You can teach them to appreciate anything repurposed, reused or recycled. With a website full of these kinds of goods, it can just be a matter of time before you see them filling their carts.
With the growing appreciation, they are apt to discover that recycling, repurposing and reusing can become second nature. Teach your readers ways to look at trash in a different way. It just takes a little creativity and time to completely turn broken household items and bring them back to life. Here are some ideas to convert your junk into pieces of treasures.
Make a Functional Earring Holder out of a Broken Picture Frame
When a picture frame breaks, remove the shards of glass carefully to preserve the base. Run several layers of picture wire across the frame to create a gorgeous multi-level earring display. Adjust the height in between wires to make enough space for longer pairs of earrings. Girls of all ages will be delighted to have this great earring holder on their vanity table.                                                 
Create Artful Kitchen Display with Cracked Plates
You certainly play favorites when it comes to your plates. It breaks your heart to throw them away when they are broken. Why not glue the shattered pieces to put them back together? The restored dishes make great decorative materials that can be displayed on the kitchen or dining room walls.
Fashion out Cool Hangers from Broken Chairs
Broken chairs are automatically destined to the landfill. You can help preserve Mother Earth by using the backs of the chair in creating very unique and functional hangers. After a little cleaning, attach the hanger hardware to complete a closet essential that can also be given as a whimsical present to someone you cherish.
Make Bookshelves from Broken Ladders
Broken ladders are the least of household items you want to keep and continue to use. You can, however, give them a new lease on life even if they are not safe for use. Instead of throwing them out, take the two sections apart and turn them into matching bookshelves. Whether you opt to just sit them up against the wall or hang them, each ladder rung becomes a sturdy shelf to hold your favorite books and other collectibles.
Selling online treasures made from trash is meaningful. It is a productive effort, not only in taking care of and living in harmony with the planet, but also in making something useful and probably beautiful out of your old and broken stuff. Teaching your website visitors and readers is purposeful, both for your mission and your business.