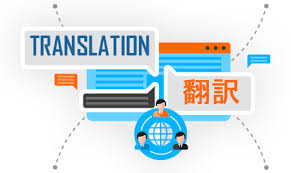 Medical innovations and discoveries are often published using the Mother Tongue language of the medical professional who pioneered it. But these papers should disseminated to other medical facilities so the process will be replicated in order to save lives.
However, these kinds of papers are highly technical and needed extra attention when being translated to other languages. A simple translation mistake might change the meaning and essence of the paper. If you are tasked to prepare a medical paper for translation, be sure to try this list of pointers:
Prepare a brief
One of the most important things that you need to do when preparing a medical paper for translation is to prepare a content brief. A content brief can help the translators have a general overview of the manuscript they are about to translate. The content brief should include the technical details of the paper such as the number of words, paragraphs and pages. Most importantly, it should contain the objective of the paper, the profile of the intended audience, and other details that may help translators put context to the content.
Include medical terms
Medical terms can be confusing, especially for those who don't have much background on medicine and medical processes. Be sure to include the glossary of terms and indicate how the term should be used in the translation. Be as detailed as possible so the translator would better understand the terms.
Talk to your translation firm
Before you let your medical translation company proceed with the project, be sure to have a sit down with them so both parties can manage their expectations. The translation firm should be able to confirm how long the translation would take given the number of pages and level of difficulty of the translation. The translations firm should also confirm some details like what language it should translated and have further discussion about the profile of the target audience.
Re-read the initial draft
Based on the agreed timeline, the translation company would send the first few pages of their work for checking. Try to read it and see if the context that you want to relay is present on the translated pages.
Proofread for mistakes
Grammar mistakes can affect how the article is read and perceived. Be sure to correct grammar mistakes both on the original and translated texts before it is will be reproduced for distribution.