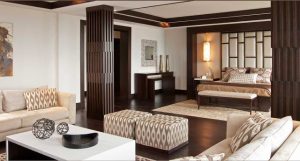 Getting your home refurbished and revamped is no easy feat. There are fearless homeowners who prefer to do this by themselves. But if you want to minimize the hassle of redecorating your household, the services of a qualified interior designer is a must.
With an interior designer, you can be sure that your vision will be achieved will less stress. But looking for one is not a walk in the park either. If you are currently looking for interior designers in UAE, be sure that they have these following traits:


Eye for design with killer portfolio
This goes without saying. A trusted interior designer should be able to bring your vision to reality through his outstanding designs. His designs should be unique and fresh and not copied from some realty magazines. He should be also updated on the latest interior design trends. Check his portfolio and talk to his previous clients to see how creative he is on designing and executing his interior design vision.  You can also visit and go to site and online portfolio to check on designers' latest works.

Knows the technical side of design
Some designers are quite good on the creative side but more often than not, they take for granted the technical side of the design. Technicalities are important, especially if there are limitations given. As much as possible, get one who has an understanding of the architecture so he can corroborate his design with the architectural plan of the space.

Collaborative
There are some interior designers who are quite passionate with their design that they want to execute it up to the smallest details. And sometimes they ought to disregard their clients' vision. A designer should listen to what his clients want, especially with the design scheme. He should know how to collaborate with the client and respectfully relay his ideas without coming on too strong.

Easy to communicate
Communication is the key to all project success. Aside from listening, the designer should be able to relay the progress of the project up to the smallest details. He should also be reachable anytime you have concerns on the project. If your designer is hard to reach, ditch him right away.

Transparent
As much as the designer wants to incorporate the client's ideas and recommendations, there will always be limitations. The designer should be able to tell his clients if there are certain aspects of the project that is feasible or not. He should be honest if there will be delays or any other concerns on the project.